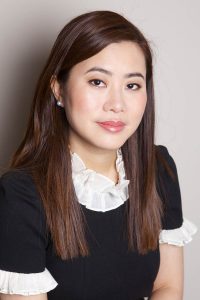 Dr Rose Mak provides specialist dermatology services via state-of-the-art consultation and treatment rooms located in Melbourne's CBD and Berwick.
Locations are Suite 1, Level 1, 350 Collins Street Melbourne and Suite 1.3, Level 1 at the St John Of God Berwick Specialist Centre, 55 Kangan Drive, Berwick.
Rose practises both adult and paediatric dermatology, and treats patients with a wide variety of specialist and general dermatological conditions and needs, such as: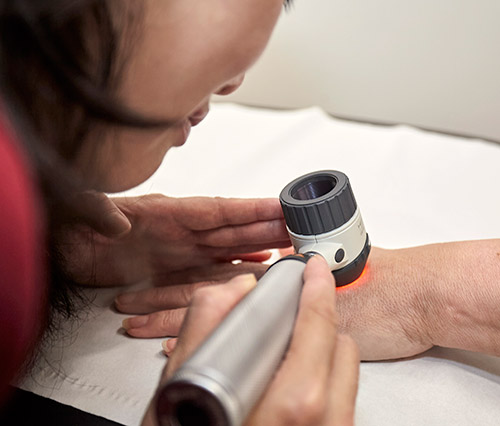 Dr Rose Mak is a Fellow of the Australasian College of Dermatologists and is a registered dermatologist both in Australia and the United Kingdom. She has practised in established tertiary  teaching hospitals and busy private clinics in London and in Melbourne.
Dr. Mak studied Medicine at Imperial College School of Medicine, London, UK and undertook her general medical training and dermatology specialist training at London teaching hospitals.
During the last year of her specialist training, Rose was awarded the prestigious 3-year Medical Research Council clinical research training fellowship and undertook translational research to investigate:
Rose was awarded a PhD in Cutaneous Immunology by the University of London for her research work and was a Consultant Dermatologist at Imperial College Healthcare NHS Trust prior to working in Melbourne, Australia.
Apart from private practice, Dr. Mak is a Consultant Dermatologist at the Royal Children's Hospital (Laser Unit) and the Skin and Cancer Foundation (Biologics clinic) in Melbourne.
Dr. Mak has published widely in peer-reviewed journals and regularly presents at national and international meetings.
Fluent in English and Cantonese, Dr. Rose Mak is dedicated to providing a caring, efficient and personalised dermatology service.
Use the Appointment Enquiry link at the top of this page